The digital cinema rollout brought cinemas everywhere to a uniform technology, for the first time in generations, and perhaps for the last time ever. In a competitive marketplace, non-uniformity wins. With that in mind, it would be smart to look at how to best manage it.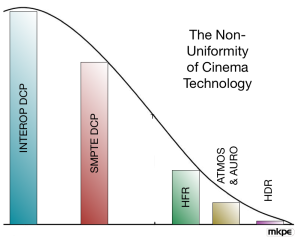 The DCP is a
To view older content, please log in.
New users may register below. Registration is free. Important to note: We do not sell your data, but we may use your email address to tell you about new posts or services.